The Unveiling:
Restored Me 262 Headed for Flight Tests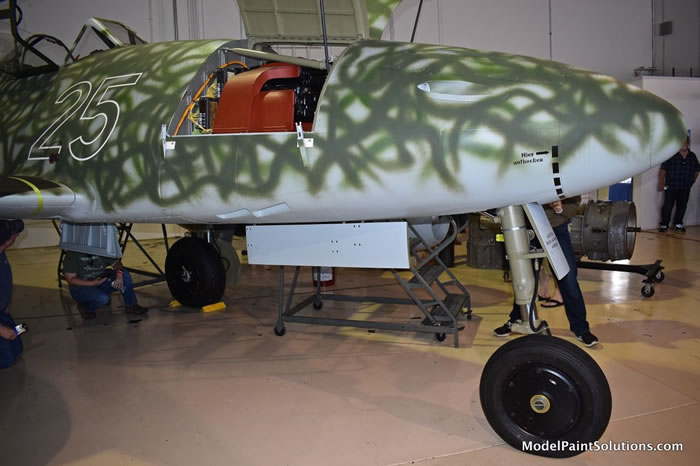 by John Miller

Hobby Boss' 1/72 P-61A Black Widow is available online from Squadron.com
Messerschmitt Me-262A, Wk.Nr. 500453
Due, in large part, to the effects of the Allied bombing campaign, German aircraft production in the final months of the war was often conducted in crude, improvised locations such as tunnels and forrests. As a product of its time, the FHCAM 262 went through final assembly in a forrest factory near Regensburg in March 1945. After being moved to Memmingen, the aircraft was test flown by a Messerschmitt factory pilot and transferred to Eger for modification into an unarmed photo-reconnaissance variant (Me-262A-1a/U3). This involved the removal of all nose armament and the installation of a pair of R6-50/30 vertical cameras. In addition, large, teardrop, fairings were required on each side of the nose to accommodate the camera gear. Due to the difficulty in replicating the recon version, the airframe was restored as a fighter variant (A-1), complete with nose armament. The paint scheme is identical to the livery worn by aircraft of the squadron 500453 was assigned to during its brief time in Luftwaffe service.
In May of 1945, the aircraft was found at Lechfeld Airfield and came under the control of the U.S. Army's 54th Air Disarmament Squadron. The aircraft was turned over to a flight team headed by Lt. Colonel Harold Watson of "Watson's Whizzers." Under "Operation Lusty" Watson's Whizzers identified German aircraft deemed of an advanced or novel design and flew/delivered them to Cherbourg, France for loading aboard HMS Reaper and ultimately, the United States. Prior to flight, all national insignia were hastily pained over.
After receiving foreign equipment number FE-4012, the aircraft was test flown at Patterson and Wright Fields for a total of 8 flights totaling 4 hours and 40 minutes. Testing was discontinued following four engine changes and two single-engine landings.
After its official evaluation the aircraft briefly fell into the hands of Howard Hughes before being picked up by legendary aircraft collector Ed Maloney of Planes of Fame Air Museum in 1955.
500453 was displayed in the museum's collection, at times in a rather dire state, until 2000 when it was acquired by Paul Allen. Restoration of the airframe and engines has involved multiple companies beginning in England with JME Aviation Limited and continuing in the United States at GossHawk Unlimited Inc. (Arizona), Aero Turbine (engines: California), and Morgan Aircraft Limited (Washington State).
Following final assembly and testing, the aircraft will be disassembled and moved to eastern Washington (Moses Lake) for flight-testing. Well-known warbird- and race-pilot Steve Hinton, who as a young boy "played" on 50043 while it was displayed at Planes of Fame, will be the test pilot. The aircraft will then join the amazing collection of flyable WWII aircraft on display the FHCAM facility at Paine Field, Everett, Washington.
---
Notable Details:
As a Wing Nut I've been fascinated by the Me-262 for many a year. As a modeler, I've built two 1/72 scale Me-262's and intend to build more due, in large part, to the many paint schemes worn by the type at the end of the war. Since the Schwalbe was introduced at the very end of hostilities, the aircraft wore many (many) schemes that utilized various forms of mottling, applied to both the fuselage and wings (as with 500453). This makes the 262 a very fascinating subject for scale modelers. With that in mind, I'm always looking for details that I've missed or have only recently been discovered and the restoration of 500453 uncovered multiple details that I found, well….. fascinating.
---
Rough/Uneven Metal Work: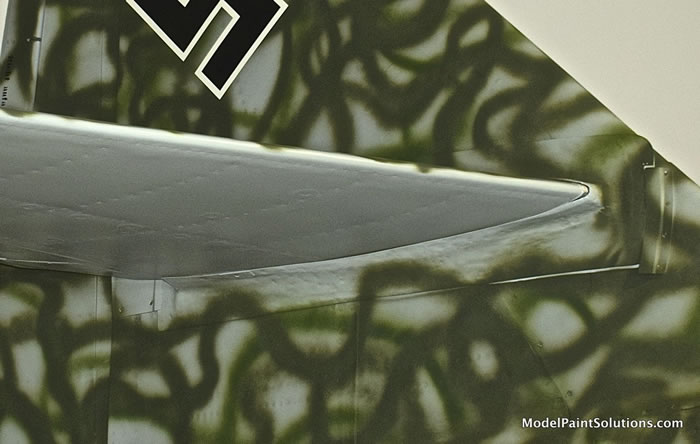 Detailed inspection of the airframe revealed a degree of roughness that was surprising. In particular, the fillets between the horizontal and vertical stabilizers have rough surfaces.
---
Doped Fabric Panel Seals: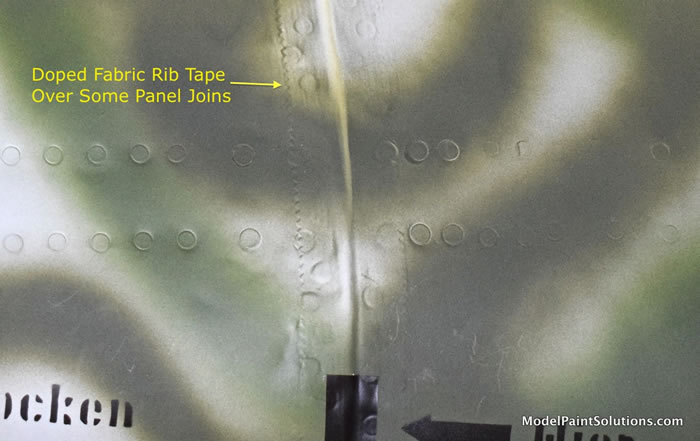 I found this particularly fascinating (sorry). Large panel joins are covered with doped fabric rib tapes with pinked edges. These tapes are found in multiple places along the nose and empennage: a detail I will be replicating on future 262 models.
---
Riedel Starter Motors: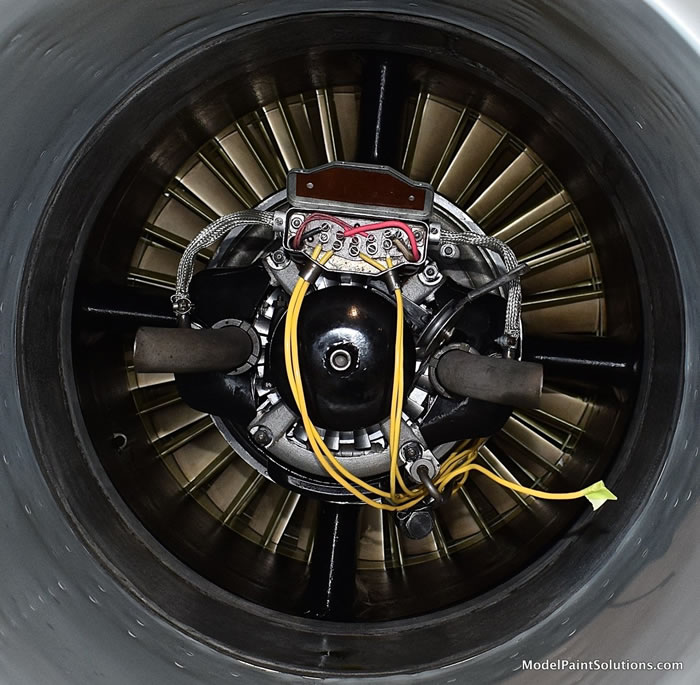 The depth of restoration undertaken on 500453 is evident when you see the restored and functional Reidel engine starter motors. One of these motors had just been tested before this unveiling and was reported to be surprisingly loud "like a lawnmower with no muffler". Multiple requests to run one of them during the presentation, just briefly, were hesitantly turned down: close, so close.
---
Two Functional Jumo 004s: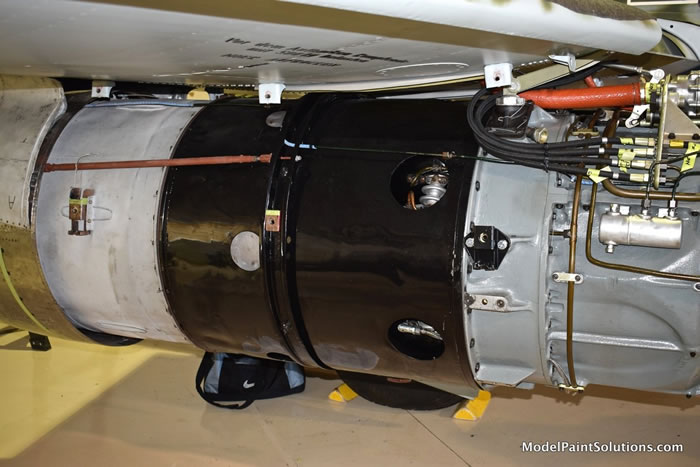 For me, as for many, this is a big and very welcome surprise. Internal engine components that were prone to failure due to bad metallurgy such as fan blades were replicated using state of the art methods and materials. Interestingly, engine accessories such as pumps and regulators began to fail once the engine was functional. These failures required many hours of restoration work on the engine accessories alone.
If you want to hear what a Jumo 004 sounds like, check out the link to a video of a restored FHCAM engine below:
https://www.facebook.com/watch/?v=10152841379843666
---
Wooden Nose Wheel Well Door: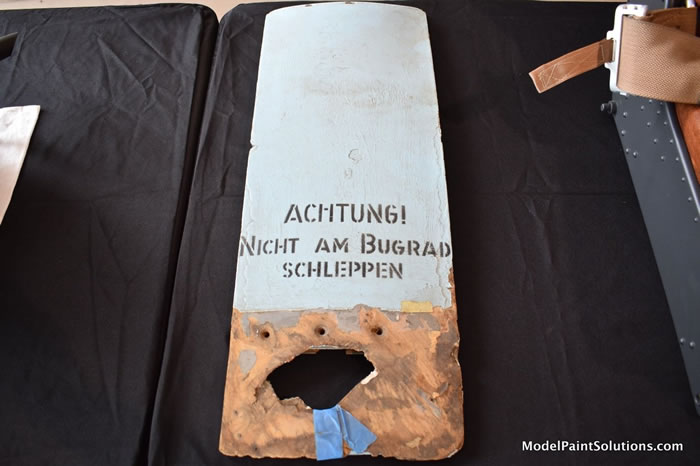 The newly manufactured wooden nose wheel well door replicates the original door also manufactured of wood.
---
Main Gear and Wheel Well Details: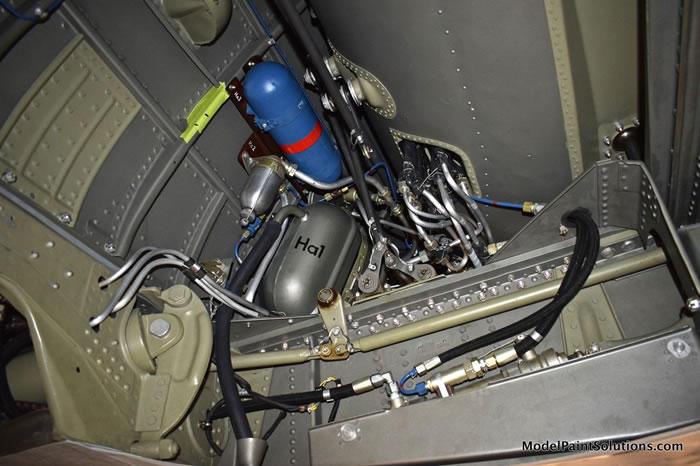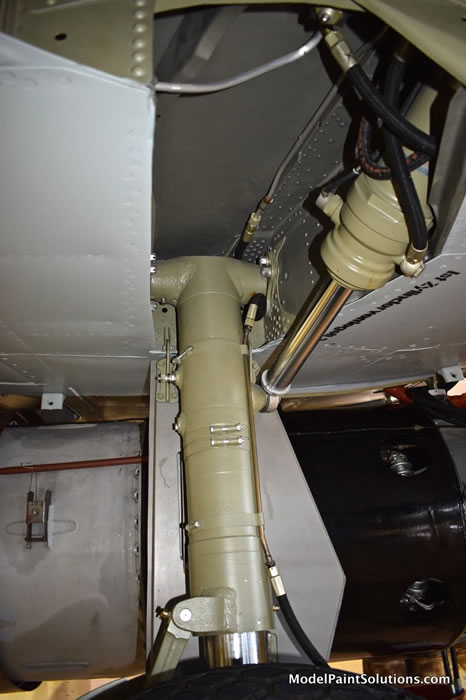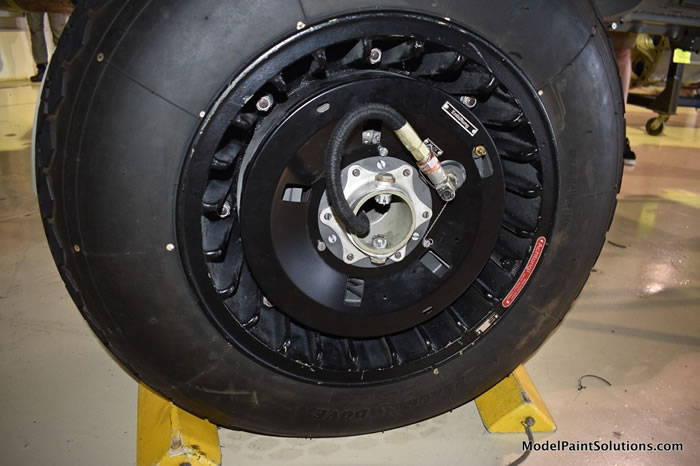 ---
Cockpit: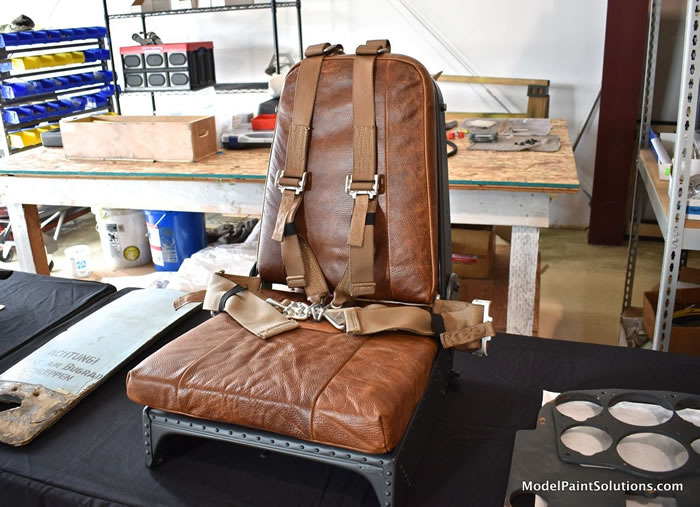 ---
Canopy: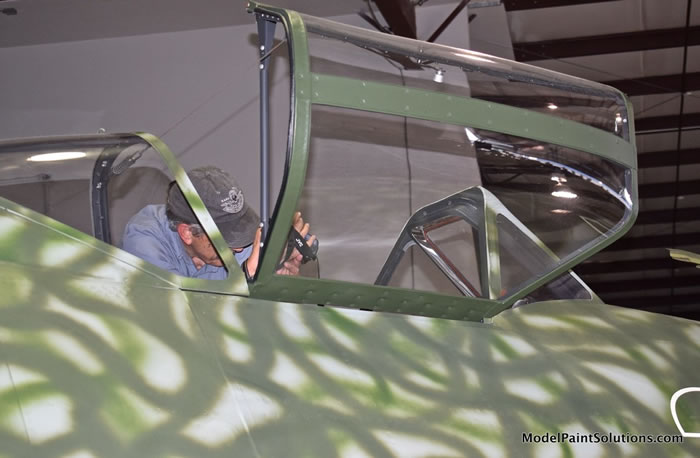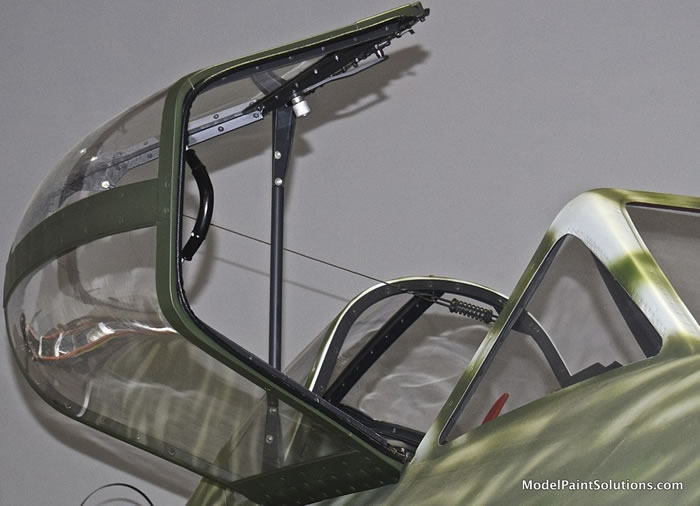 Well, I hope you enjoyed the pics! I certainly enjoyed the experience of having nearly amazing access to such a historically significant aircraft. If you're in the Seattle area be sure to drop by the FHCAM facility and see the rest of their amazing collection of rare and beautifully restored warbirds.
For more information check out the FHCAM website here.
For more 262 pics go to ModelPaintSolutions.com
---
Text & Images Copyright © 2019 by John Miller, Model Paint Solutions
Page Created 27 September, 2019
Last updated 27 September, 2019
Back to HyperScale Main Page
Back to Reviews Page