Sayonara Kitty Hawk

by Rodger Kelly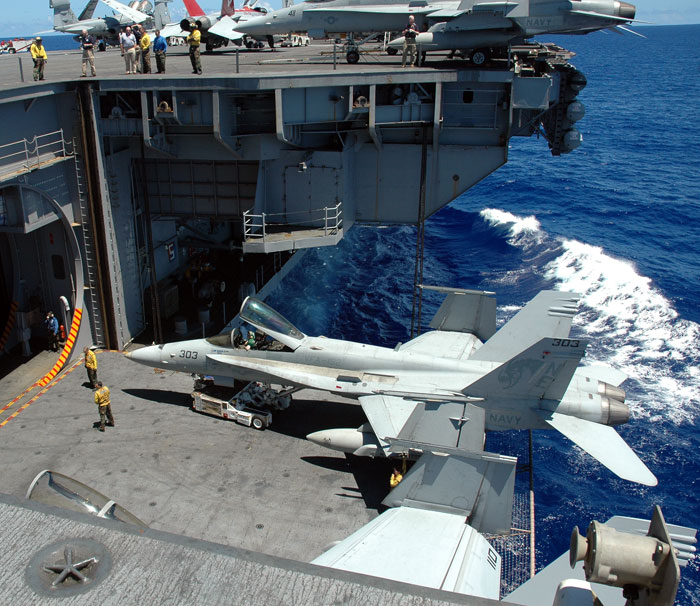 HyperScale is proudly supported by Squadron
I recently had the unique opportunity to go aboard the USS Kitty Hawk and sail aboard her from her home port in Yokosuka, Japan to a point some 100 miles to the north-east of the island of Guam.
It wasn't meant to be that way though! The Kitty Hawk is due to be retired in the not too distant future and be replaced by the USS George Washington. The original plan was to sail from Yokosuka to Pearl Harbour, Hawaii to meet up with the USS George Washington and carry out a "cross deck" transfer of aircraft, stores and personnel. Once the transfer was completed the George Washington was to take part in the RIMPAC 08 exercise off Hawaii and then sail to her new home at Yokosuka to take up her role as the US Navy's only forward deployed carrier. As for the Kitty Hawk, she was to return to the United States and retirement.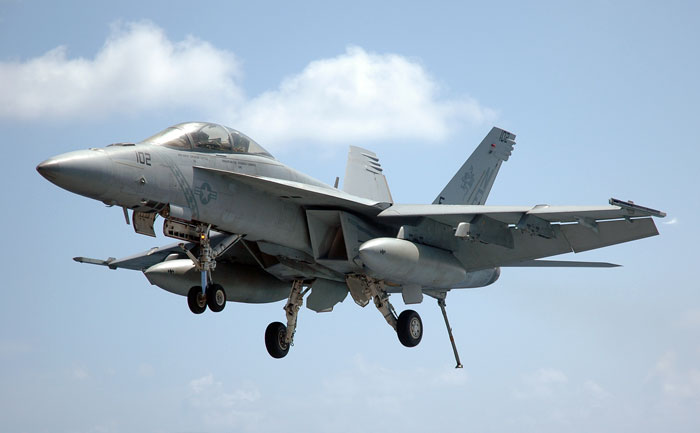 A fire aboard the George Washington put paid to those plans though as she was forced to return to the United States for repair. The fact that the George Washington had to go back to the United States was not known at the time I boarded a Qantas flight out of Perth, Western Australia and headed off to Japan with crossed fingers and high hopes that "things would work out".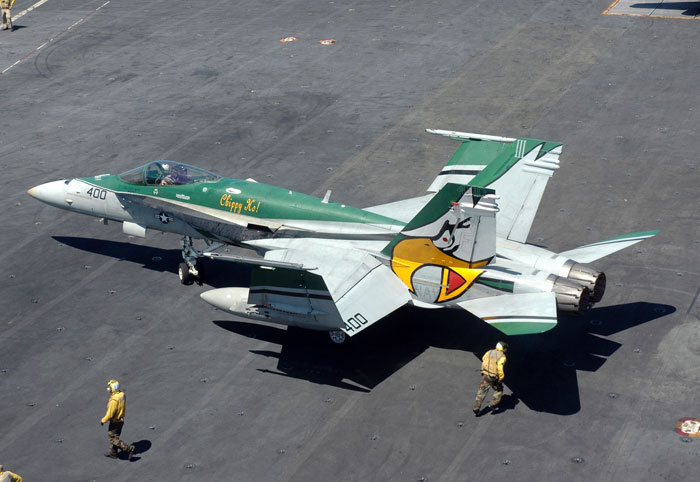 Time in Japan was very short to say the least with just one day (after an all-night flight from Australia) to look around the historic port of Yokosuka and the next to travel up to Atsugi for a look around the Naval Aviation Facility there. The following day saw us underway early in the morning and headed southwards.
What followed was two weeks of being immersed in world of naval aviation and savouring every minute of it with ample opportunities for photographing the action from every angle.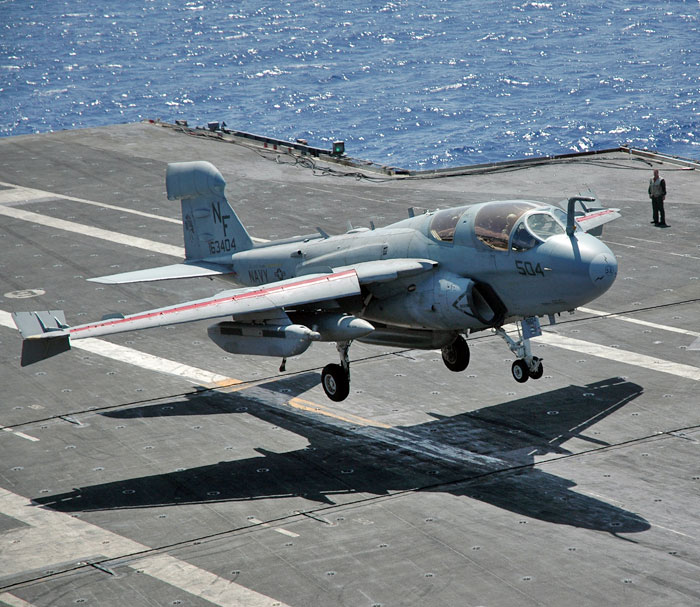 The two weeks went by in a flash and as it was finally known that the George Washington was not going to make Pearl Harbour at all it was time to make a move to try and get to Hawaii as my return flights to Australia had been booked from there. Fortunately, we were operating not too far off Guam and were due to pull in there for a short port visit so flights were booked from Guam to Hawaii. An added bonus was that a party was to fly off the Kitty Hawk and into Guam the day prior to organise details for the port visit. All the crossed fingers paid off and I was able to join this party to be catapulted off the flight deck in a Grumman C-2 COD for the short flight into Anderson Air Force Base on Guam – a fitting end to a unique opportunity.
What follows are a few of the many, many images I captured with my trusty Nikon D70.
---
Text & Images Copyright © 2008 by Rodger Kelly
Page Created 10 September, 2008
Last Updated 10 September, 2008

Back to Reference Library